The way of the Leader
Leadership, A being of gratitude
In June 2020 I got the question from my friend John Spender at Bali if I wanted to be one of the co-authors to a new book about leadership in the best selling series A Journey of Riches. To write and be published is something I have had on my mind for 20 years. So it's something I have procrastinated for a long time. Encouraged by family I decided to go for it. To me this is huge and it's been an honor and a privilege to collaborate with 11 other Authors from 8 countries in 5 continents to write this book.
My contribution "Leadership, a being of gratitude". Where I share my story and thoughts on leadership. My leadership career has been a significant part of my life, taught me a lot, and had a big role in my consciousness of gratitude. It's an appetizer to a deep topic and it's a story of bridging the gap from duality to oneness and bringing together leadership and being from the heart. It has been an awakening process within an ordinary life with some great insights along the road.
>>  If you want a signed copy please contact us. Price is 250 skr including shipping <<
contact us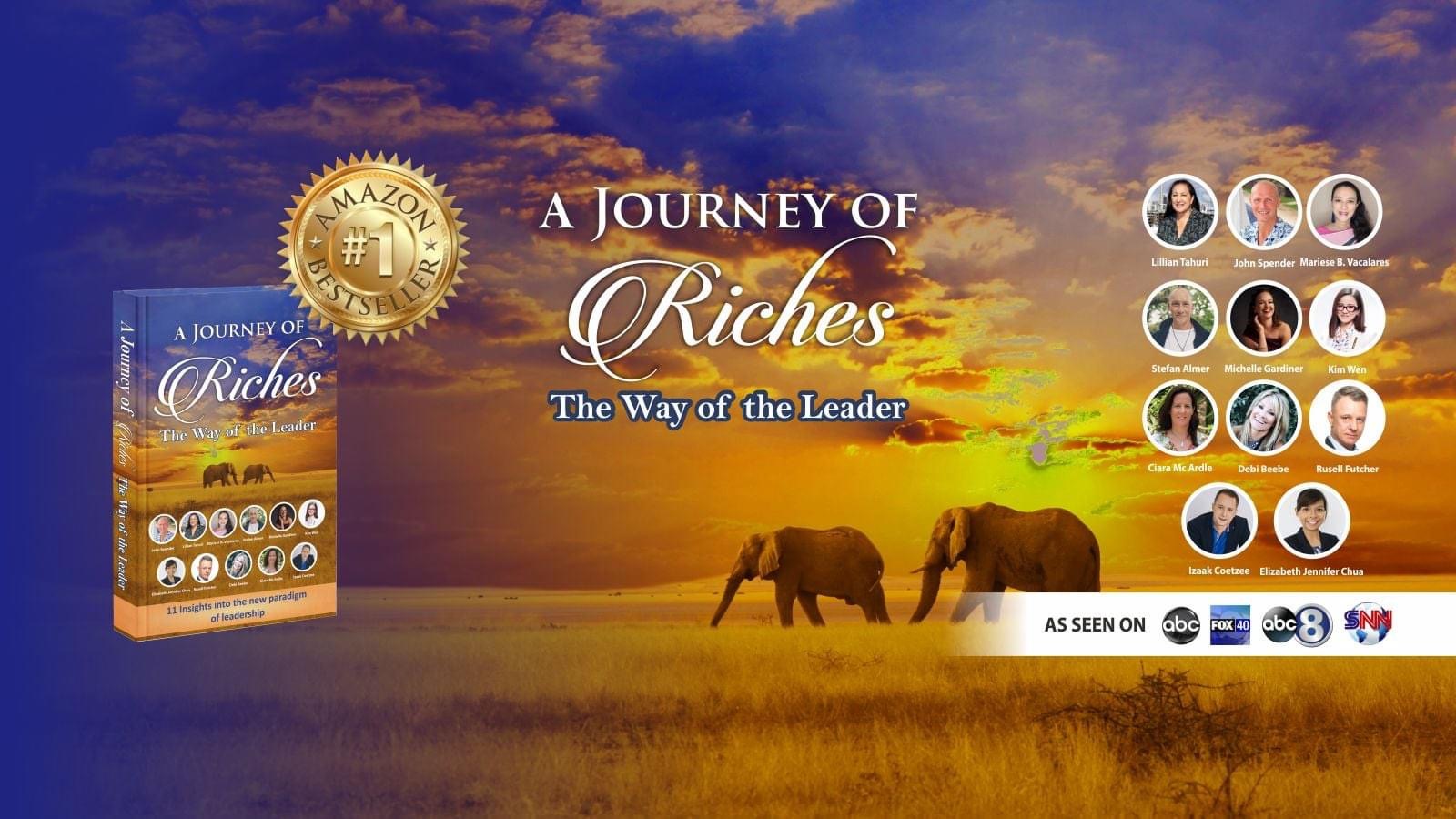 The way of the leader,
Being a great leader comes naturally to just a few. For others, it takes hard work, practice and a lot of failures before they can truly be regarded as what could be termed a great leader. This inspiring collection of 11 stories is part of the hugely successful A Journey of Riches series that provides insights into many of the habits and traits that we should strive to have in order to find the success and happiness we covet. Inside, A Journey of Riches: The Way of the Leader, John Spender has gathered 11 insightful stories of what leadership is and means. The examples come from a diverse range of people who have all found their own ways to lead and provide insights that cover:
* Why true leadership often starts with gratitude
* The importance of healthy debate
* Maintaining integrity throughout
* Finding a way to lead through collaborative working
* Discovering the greatness inside you
* Treating others with care and respect
* And much more…
Leadership often comes at a price and usually involves facing our darkest fears along the way. But every leader also has their own unique story to tell, of how they managed to overcome their fears and uncertainty to find success and it is this we can use to motivate ourselves on our own journey.
You can buy you're copy here:
https://www.adlibris.com/se/bok/the-way-of-the-leader-a-journey-of-riches-9781925919288
https://www.bokus.com/bok/9781925919288/the-way-of-the-leader-a-journey-of-riches/
https://www.amazon.se/dp/1925919285/ref=cm_sw_em_r_mt_dp_6NMG9QJ0TZ1YDAFDEJ5D
https://www.amazon.com/dp/B08X6PNNBQ